Product Description
Porcelain Bangle
Reinterpreted in Peruvian porcelain from the royal family of the Bamun tribe in Cameroon, the pattern represents the universal circle of life as well as unity within the community. Assisted by Aid to Artisans and funded by USAID money, Tucker helped found the porcelain workshop that produces his pieces as a way to give the people of Peru meaningful, fulfilling jobs to dispel the strife of civil war.
Available Colors: White, Cobalt Blue, Brown, Espresso, Red, Celadon, Graphite, Gold or Platinum
Material: Porcelain
Size: 18.5"H x 16"Dia

Suitable for indoors and outdoors in wet or dry locations.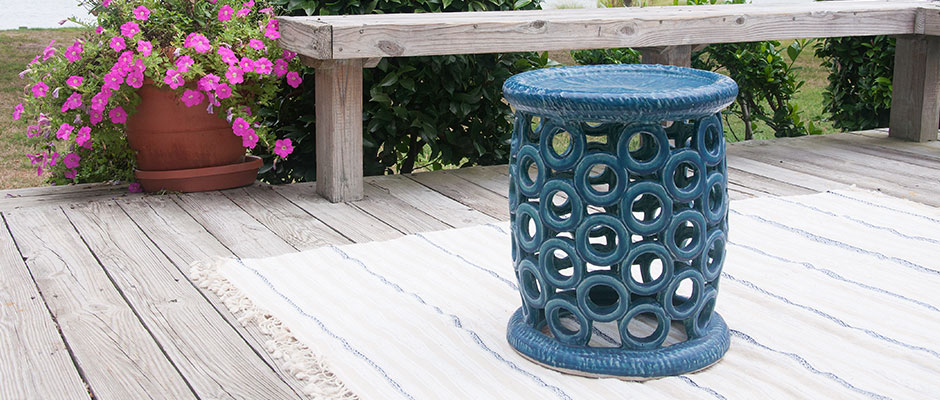 About Tucker:
For the past 30 years, Tucker Robbins' passion has been bringing the spirit and craft from traditional artisans to contemporary life. By combining ancient techniques and iconic forms, he creates furniture that is both modern and timeless. He has created thriving artisan workshops in Guatemala, Philippines, Indonesia, Sri Lanka, and Cameroon, working with sustainably harvested or reclaimed materials. Through his support of indigenous cultures and traditional handcraft he has formed partnerships with tribal chiefs, Arabian sheikhs, and village artisans around the world. The result is a collection of furniture with a spirit and life of its own.